I talk about it all the time on my social media channels because quite frankly its like a saving grace…
But what is my magic mommy go go juice all about? 
What is energize? 
Performance energize, aka my magic morning mommy juice, is a preworkout drink designed to help you blast through your toughest challenges with a surge of energy.
Before you begin your workout, or get active, use Energize to help sharpen focus, push harder, and last longer.
Energize pre-workout product is formulated with key ingredients that are SCIENTIFICALLY shown to help give you energy without jittery side effects. Take it before workouts to help:
Boost energy and endurance
Improve intense exercise performance
Sharpen focus and reaction time
Increase muscle power output
Delay exercise induced muscle fatigue
When do you drink it & How do you mix it? 
Simply mix with water according to the label instructions, and drink within 30 minutes before you begin exercising.
I persoanlly prefer it COLD and will put a water bottle in the fridge in the evening so its ready the next morning. You can use anywhere from 8-12 oz – mix – shake – ENJOY!
Why is it effective? 
Energize is formulated with:
Beta-alanine
This amino acid helps reduce lactic acid buildup in your muscles, which helps to delay exercise-induced muscle fatigue so you can push harder and last longer. Numerous scientific studies show that beta-alanine is especially effective at helping to improve performance during intense exercise.
Low-dose caffeine (from green tea and coffee bean extract)
Low-dose caffeine has been shown to be ergogenic (which means it helps enhance performance). It also helps improve reaction time and focus, and reduce exercise-induced muscle fatigue. From recreational exercisers to elite athletes, studies show that it can give you both a mental and physical boost.
Quercetin
This powerful performance-enhancing phytonutrient gets a lot of attention in leading exercise physiology-nutrition laboratories because it can help improve endurance and delay exercise-induced muscle fatigue to help you get through your workouts and give you a competitive edge.
What is Energize better than OTHER energy products? 
You get a safe boost of energy (without jittery side effects).
It's a powerful combination of ergogenic (performance-enhancing) ingredients and phytonutrients that are scientifically shown to help improve exercise performance, sharpen focus, and delay exercise-induced muscle fatigue.
It contains functional ingredients that have been scientifically shown to work. Other products include gimmicky ingredients with no evidence that they work.
Key ingredients are included at their clinically established effective serving levels.
No artificial colors, artificial flavors, artificial sweeteners, or preservatives.
Is it tested? 
Energize, along with the other Performance products, has been tested by NSF International.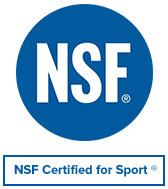 As an independent, accredited organization, NSF International tests and certifies products. The NSF Certified for Sport marking assures your Beachbody Performance products have been thoroughly tested for quality.
What does this mean to you?
This means you can be confident that Beachbody Performance supplements have been rigorously tested to meet NSF's strict banned substance standards when taken at the recommended serving size.
Beachbody went through this rigorous certification process to meet the growing demand of athletes, coaches, and all those concerned about banned substances in professional and amateur sports.
Energize
has become part of my DAILY routine and I found it really beneficial to help me push through my early morning workouts, especially on those days when the little ones may not have slept so well